About us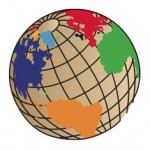 The People Bridge Charitable Foundation was founded in 1997.  Since June 2010, it has operated under the direction of a new Board of Directors. The Foundation is dedicated to reducing poverty and promoting good health care in communities around the world while also being responsive to emergencies wherever they may be.  The organization continues to provide financial assistance to a wide range of charitable causes.  From small to moderately sized community projects, People Bridge connects people in need with the resources to succeed.
People Bridge understands that skills training and education is a direct pathway out of poverty. Likewise, improving the health conditions of a community can lead to a better quality of life for all. Projects are selected and managed by local contacts under a well structured and accountable plan.
There is strength in numbers and as we build hope through giving, your support can make a difference in the lives of others.
We ask for your generous donation to support the work of our organization.
Call to action
Donations to People Bridge are always appreciated as this is the primary source of our funding. we do not currently receive any government or corporate funding. So we cannot continue our work without your help. Your donations can be made to our general funds or designated programs as follows: